The Art Of Seeing The Possibility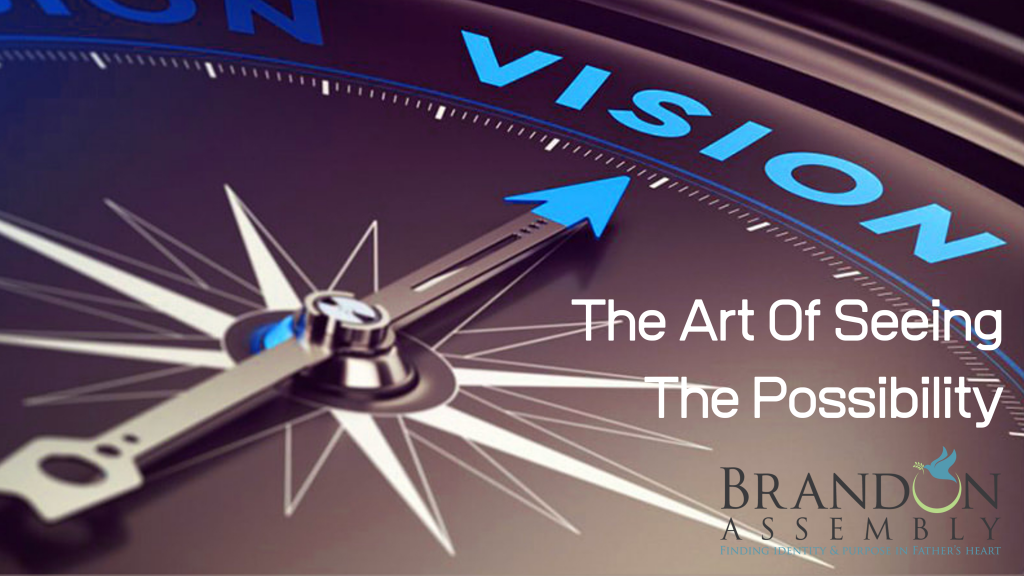 Life is too valuable to live without purpose. And to fulfill purpose, we must have a God given vision and a commitment to His mission.
In recent weeks we've given much thought to vision and purpose in our lives and within the Body of Christ. We've done this because we want to be a people who know where we're going in life and how to get there. You'll never get anywhere if you don't know where you're going first.
At Brandon Assembly we feel God breathing new vision and fresh mission onto His people.
A vision statement is a desired end-state: A one-sentence statement describing the clear and inspirational long-term desired change resulting from an organization's work.
Brandon Assembly's Vision Statement
Finding identity and purpose in Father's heart.
This is the end result we desire to see in people's lives. To find new identity alignment and to experience a new reason for living.
Not only have we felt new vision but we've also see a new way to get to that vision. This is what we call "mission."
A mission statement is what you do: A statement describing the reason an organization exists and used to help guide decisions about priorities, actions, and responsibilities.
Brandon Assembly Mission Statement
Brandon Assembly exists to be a Church on a mission and a Church that makes a difference in the world. By preparing people to fulfill their destiny in life.
This is what our decisions in life should hinge on. Does this decision, plan, idea, or thought cause us to fulfill our mission? We must make decisions that fulfill mission if we want the vision to become reality.
And if we want to see mission fulfilled we must bring are character, qualities, and who we are into proper alignment for mission to be fulfilled. This is where values in life play an important part.
Values are what qualities we emphasize importance on: They are the guiding principles that our Church uses to manage its internal affairs as well as its relationships with others. They are qualities desirable as a means to reaching an end result.
Brandon Assembly's Values
Honor, Unity, Generosity, Hospitality, Excellence
If we persist in love/honor over our own rights, unity over conformity, generosity over selfishness, hospitality over bitterness, and a spirit of excellence over laboring any ole' way; we will see the God dream of our lives come to pass.
Pastor Justin